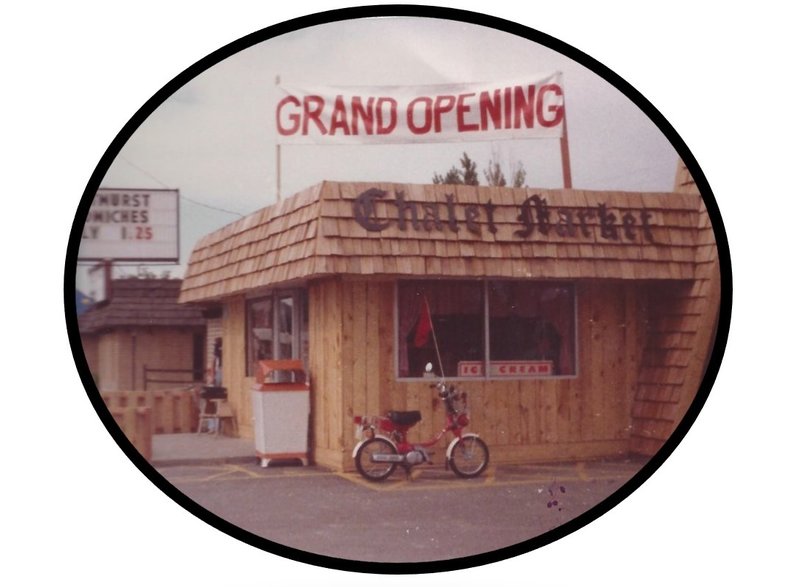 Four generations of hard work and family pride are behind the success of Chalet Market. Dean Cromwell opened Chalet Market in 1981, both of his children have grown up in the business and Dean's mom has been a key player there for over 20 years. And the newest future sandwich makers are the Cromwell's grandchildren Logan and Cora.
With four generations of family, a unique mix of food, atmosphere and service, Chalet Market stands out in the American restaurant. After opening their doors, Dean immediately began to establish a reputation as the classic delicatessen. From the diverse menu to the moderate prices and Made in Montana Products, people who love food have found that there is a lot to love about Chalet Market.
And some of those people include students from the local high schools who come for lunch and have enjoyed the food so much that years later they are bringing their children in to carry on the tradition.


Dean and Callie take pride in those traditions and strive to bring you the best in quality foods and products available today. At Chalet Market, they stock not only the most popular items that their clients demand, but also carry food products for the "Health Conscious" individual as well as Made in Montana Products.
Their personal service is always top priority, making sure that their customer's experience is a memorable one and they understand their customer's schedules and time restraints; therefore they make sure that your visit is not only a pleasant one, but also fast and efficient. You'll always encounter smiling faces and helpful attitudes at Chalet Market!


Come to

Chalet Market

for those Made in Montana products you just can't seem to find anywhere else!